Paint Correction At First Class Detailing In Palm Harbor, FL
When you visit First Class Detailing in Palm Harbor, FL, we will do everything in our power to make your car's paint appear brand new with our paint correction services. We promise to restore the exterior of your vehicle to 'like-new condition' by removing imperfections like light scratches, swirls, and scuffs. In addition, we use only the most advanced techniques and equipment available, and we only employ the most qualified industry experts to join our team.
Paint correction is the process of removing a thin layer of clear coat which houses paint defects such as hazing, swirling, micro marring, staining or superficial scratches.
All paint correction projects come with an exterior decontamination detail to start, a sequential process of compounding / polishing with various machines, pads and abrasives and then a hand applied sealant to finish. We highly recommend having your car coated or clear bra'd at this point to deepen the gloss / shine and maintain the perfect condition.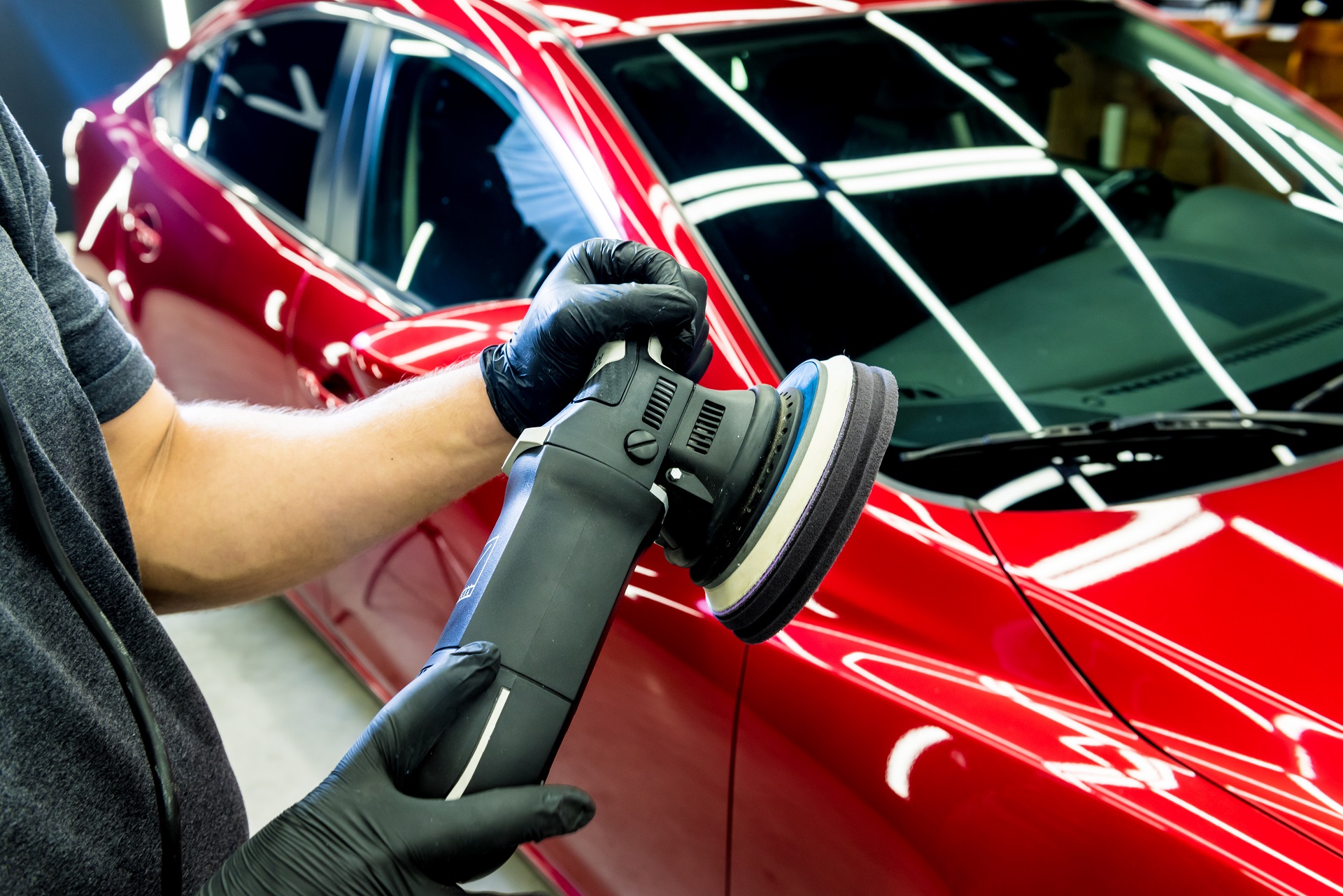 Turnaround Time?
Newer car projects will take approximately 2 days, while severe cases can take 4-5 days to complete.
Special Note:
Please note in more severe cases we like to let the car "breathe" between steps to ensure a proper end result. Which will require us holding onto the car for an extra day or 2.
Our Paint Correction Packages
Newer Cars
| | |
| --- | --- |
| Gloss Enhancement | $250 1.5 hours |
| 2 Step Correction | $1,000 10-15 hours |
Older / Neglected Cars
| | |
| --- | --- |
| 3 Step Correction | $2,000 20-25 hours |
| 4 Step Correction | $3,000 30-35 hours |
Spot Correction
| | |
| --- | --- |
| Texture Correction* |   |
| Panel Correction* |   |
| Scratch Repair* |   |
| Chip Repair* |   |
| Gloss Back Trim / Pillars* |   |
| * Custom Quote Required | |
Restored / Repainted Cars Wet Sanding
| | |
| --- | --- |
| Light Orange Peel | $3,500 |
| Moderate Orange Peel | $5,000 |
| Heavy Orange Peel | $6,500 |
| Panel Leveling | |
Frequently Asked Questions
Does Paint Correction eliminate blemishes?
Yes. A coarse material known as a cutting compound is utilized in the polishing procedure. A liquid or paste compound is placed over the whole painted surface of the automobile, and then an electric polisher is used to disseminate the compound while cutting through the clear coat. Before attempting to remove a severe scratch in the clear coat, always consult a trained expert.
Does A Newer Vehicle Need Paint Correction?
For 90% of new vehicles, a stage 1 paint correction should be enough. However, a few cars may require far more extensive correction, owing to dealership damage to the paintwork. After the procedure is complete, the paintwork will be free of swirls and scratches, and a coating is applied to give proper long-term protection for the vehicle. This ensures that the car remains in the best condition for as long as possible.